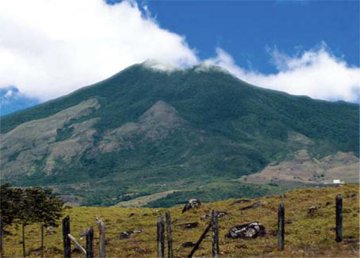 Miravalles Volcano
At 15 km of Bagaces, in north the direction, and from the wavy lands of volcanic origin, of white color and with a scanty vegetation, one can already admire in all their body, the Miravalles, volcano extinguished in their cone that is covered with forests, but that still maintains «batideros» activity and solfataras, those that are commonly known by «burners».
Behind it is the thin vegetation and the cattle country properties where the stone prevails, when getting near the volcano area, the earth becomes black and fertile, the waters are plentiful and the vegetation is green the whole year.
The whole sorrounding area in the base of the hill has vestiges of volcanic activity. The upper part, as reiterated reports, not only of old ascensions but of recent trips, doesn't offer activity.

Related
Comentarios Facebook